Overview
The Lausitz Festival is characterized, among other things, by a variety of very different sections - from concerts, exhibitions and theater to song recitals, film screenings and round table discussions. As part of the relaunch based on the new corporate design of THE STUDIOS in Hamburg, the task was to reflect this range of events in all its diversity.
The main focus was on the greatest possible user orientation, so that festival visitors and interested parties can quickly and easily get an overview of the entire range of events. This was achieved on the one hand through an emotive presentation rich in images, and on the other hand through a clear and efficient page structure and clear program filters.
Lausitz Festival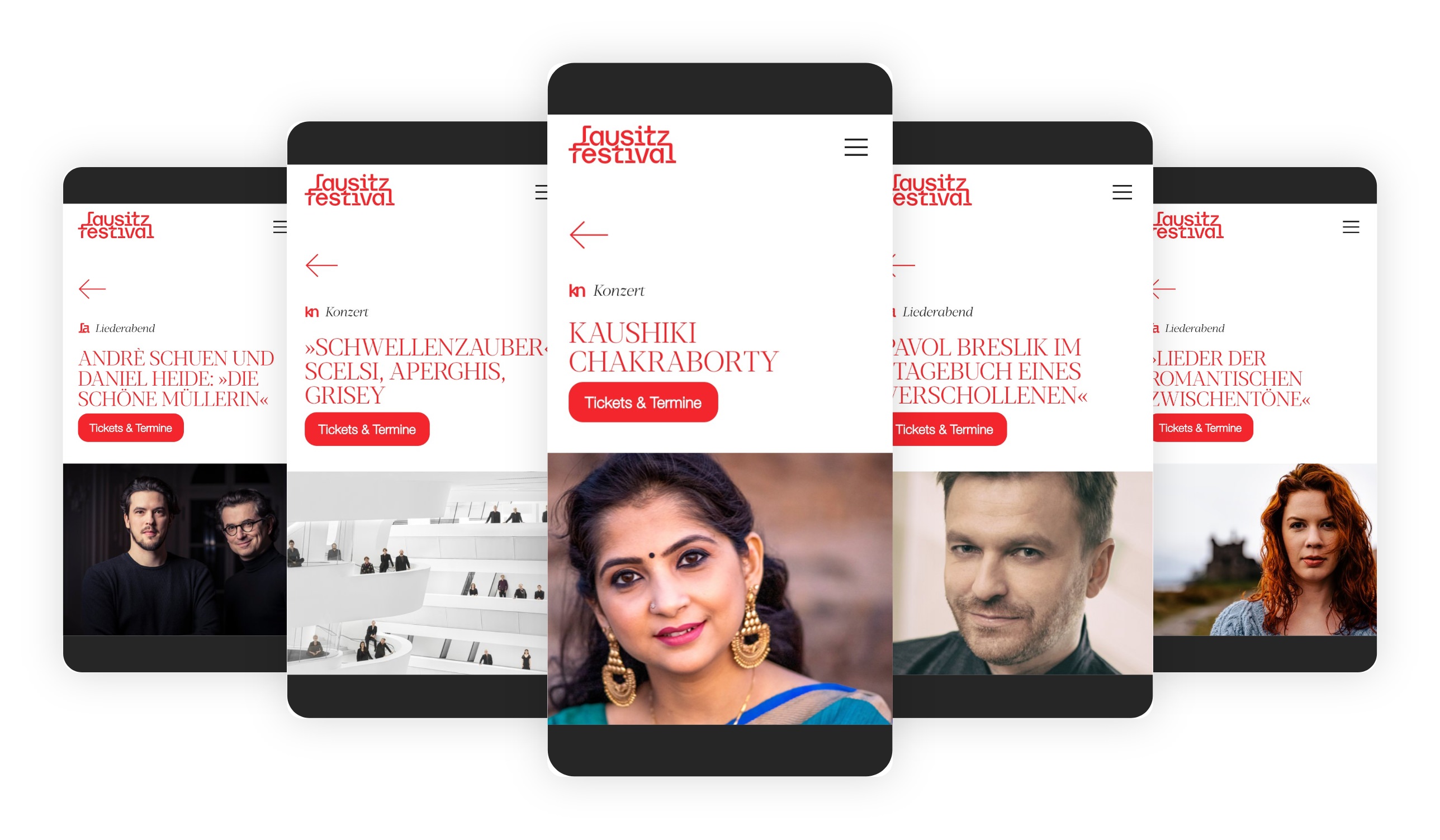 Insight
From the panoramic view of the overall program and the region, users should be able to quickly get to the detailed view of the respective event or venue. There, all relevant information regarding a visit is clearly presented, as well as content and biographical information about the event and its participants. In addition, you can proceed directly from this page to purchasing tickets. Since no dedicated event software has been integrated so far, events can be easily designed and created using our powerful and innovative drag-and-drop CMS based on Django. Likewise, editorial content, depending on the available content, can be developed and individually presented without much effort.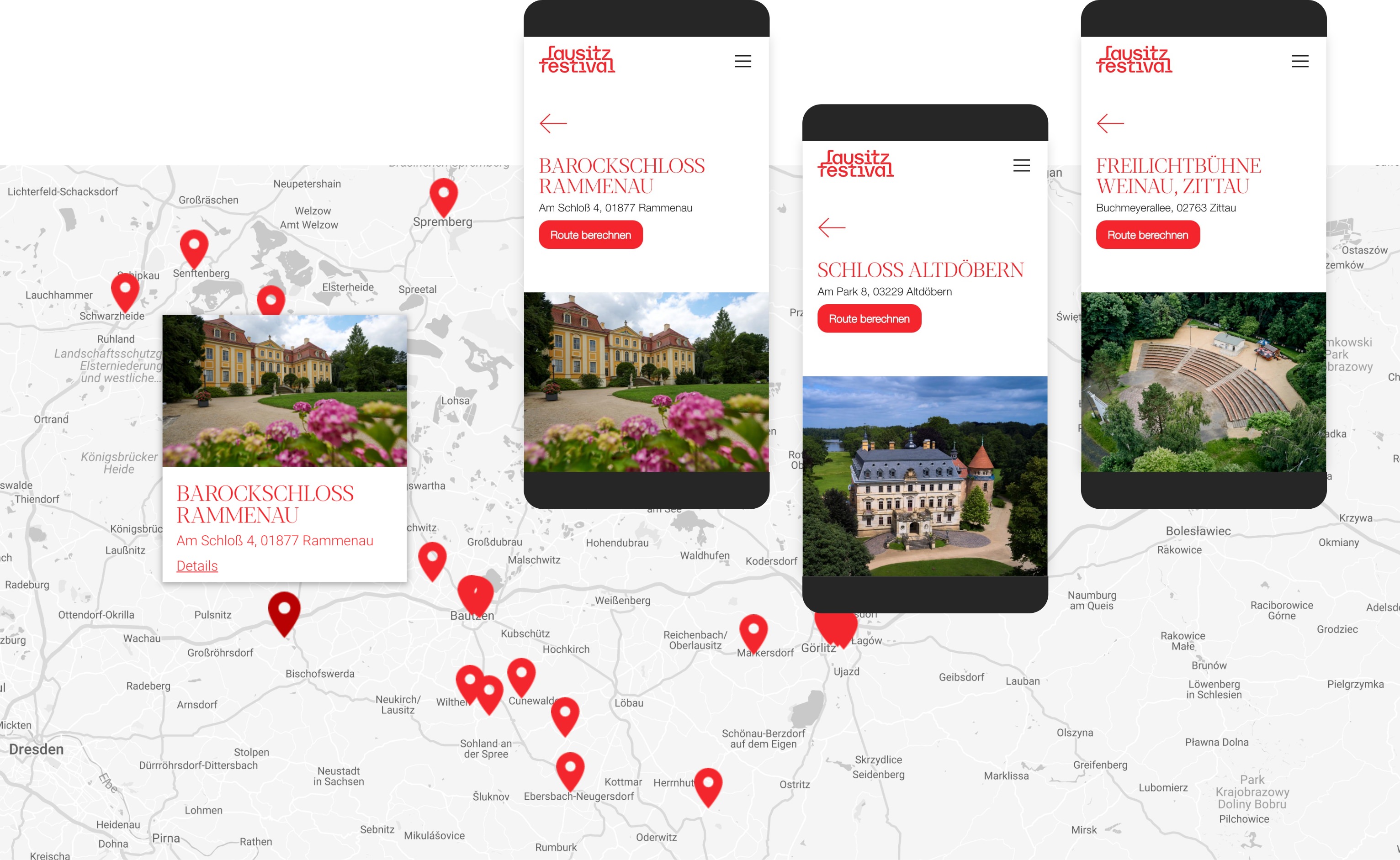 Summary
The Lausitz Festival has the rich cultures in the region in mind, but wants to bring them into an exchange with the world - also at the level of the digital sphere. The original complex CMS and the intricate structure of the website were to give way to a modern block-based drag-and-drop CMS and a contemporary and clearly structured site that gives the user the greatest possible joy of use and makes all information easy to find. The diverse region with its numerous venues was also to be depicted and the events and content - for example in the form of podcasts and videos - expanded in multimedia terms.
Client

Görlitzer Kulturservice-
gesellschaft mbH

Project

www.lausitz-festival.eu

Duration

2 months

Go-Live

August 2021

Team

1 Project Manager
1 Designer
1 Frontend-Developers
1 Backend Developer

Systemwelt

Python/Django (Webframework)
Sentry (Error Tacking)