Easy to find and good looking
The nucleus of the website is the calendar of events, which structures the programme using concise filters. The modular event detail views offer editors a wide range of staging options. Instead of the bare listing of dates, sequence of works and cast, the generous integration of audio, video and photos creates emotionality and closeness.
Intuition and interaction
A well-structured navigation and the intuitively accessible content make it easy for visitors to start using the website. The narrative long page design of the distribution pages leads the visitor deeper into the website through scrollytelling and interactive content and improves the user experience.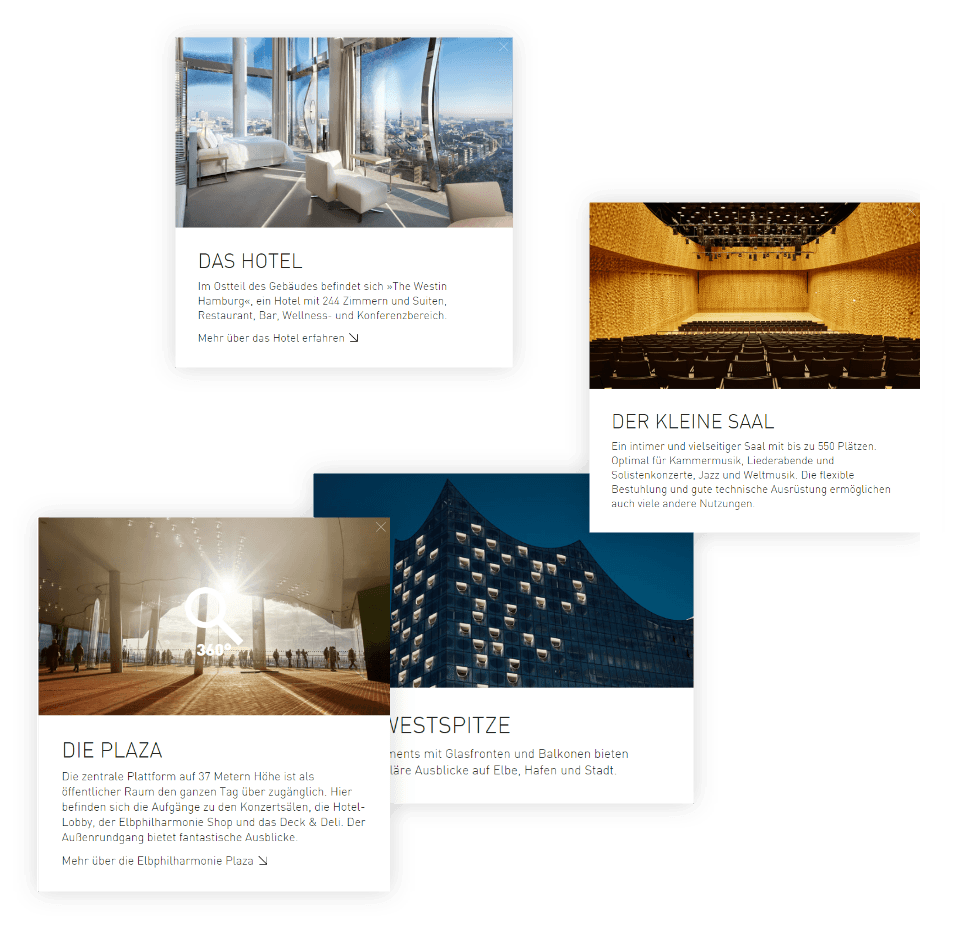 Full of content: the Elbphilharmonie Blog
Concert halls today are publishers as well, publishing content of various formats on multiple channels. For the Elbphilharmonie, we developed a blog that stands out graphically from the overall site. It provides editorial support for the numerous events and also serves as a jumping-off point for social media activities. The blog combines a high frequency of classic blog articles, video on demand, podcasts and countdowns to live streams. The Django Drag&Drop CMS offers editors great creative freedom. In addition to text, video and audio, social embeds or playlists can also be integrated.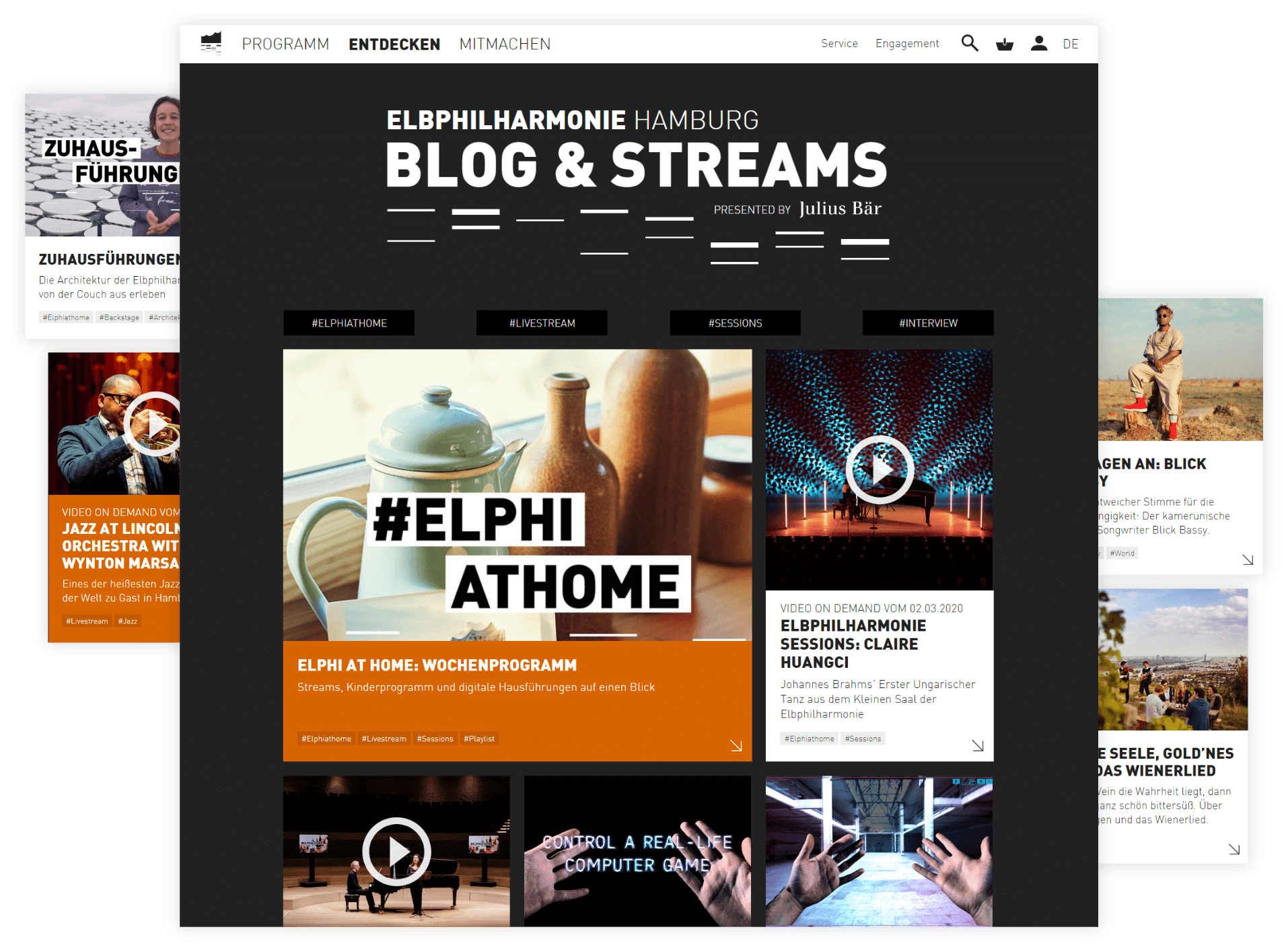 Stable at peak loads
With the website of the Elbphilharmonie we have not only developed "one page for all", but also "one page for many". After the launch of the site there was an overwhelming rush: on one day the page has seen as many visitors as other concert halls throughout the year. Through in-depth performance work, we were able to ensure that there would be no overload, even with an unusual high number of visitors.